REVIEW: BUTCHER128, YARRAVILLE
A win for us westside folks, brunch options are no longer quite so lacking on our side of town. More importantly, the GREAT brunch options just keep rolling in.
One such cafe is Butcher128; a relatively hidden gem on the boundary of Yarraville/Kingsville. It's rare for a great Melbourne cafe to have no queues but Butcher128 is one such eatery. I've visited on several occasions now and have never had to wait for a table or for our food; a big tick in the pro column.
Much of their menu seems to be a constant with a few dishes that change on a seasonal basis but there's a handful that have stuck around. And with good reason. I've tried some of these 'signature' dishes over the past year and revisits to the cafe have me tossing up between reordering one of these or trying something new...
The chilli eggs dish is proof that healthy does not equate to boring. The warm salad of cracked farro grain, edamame beans and mixed herbs packs an abundance of delicious flavouring thanks to the accompanying house made chilli paste. I usually opt for the smash; Butcher128's take on the humble smashed avo, when in the mood for some simple indulgence and it hasn't disappointed. The combination of the salty punchiness from the crumbed feta, herbaceous mint, zesty lime and subtle kick from the fresh chilli slices delivers plenty of action to the dish's overall flavour palette. I have yet to try The Classic; mushroom ragout and truffle infused olive oil, served with pecorino cheese, 2 poached eggs on toast and a serve of Istra bacon, but the mushroom+cheese+truffle presence sounds like a winning combo to me. I suspect it won't be too long before my next visit to Butcher128...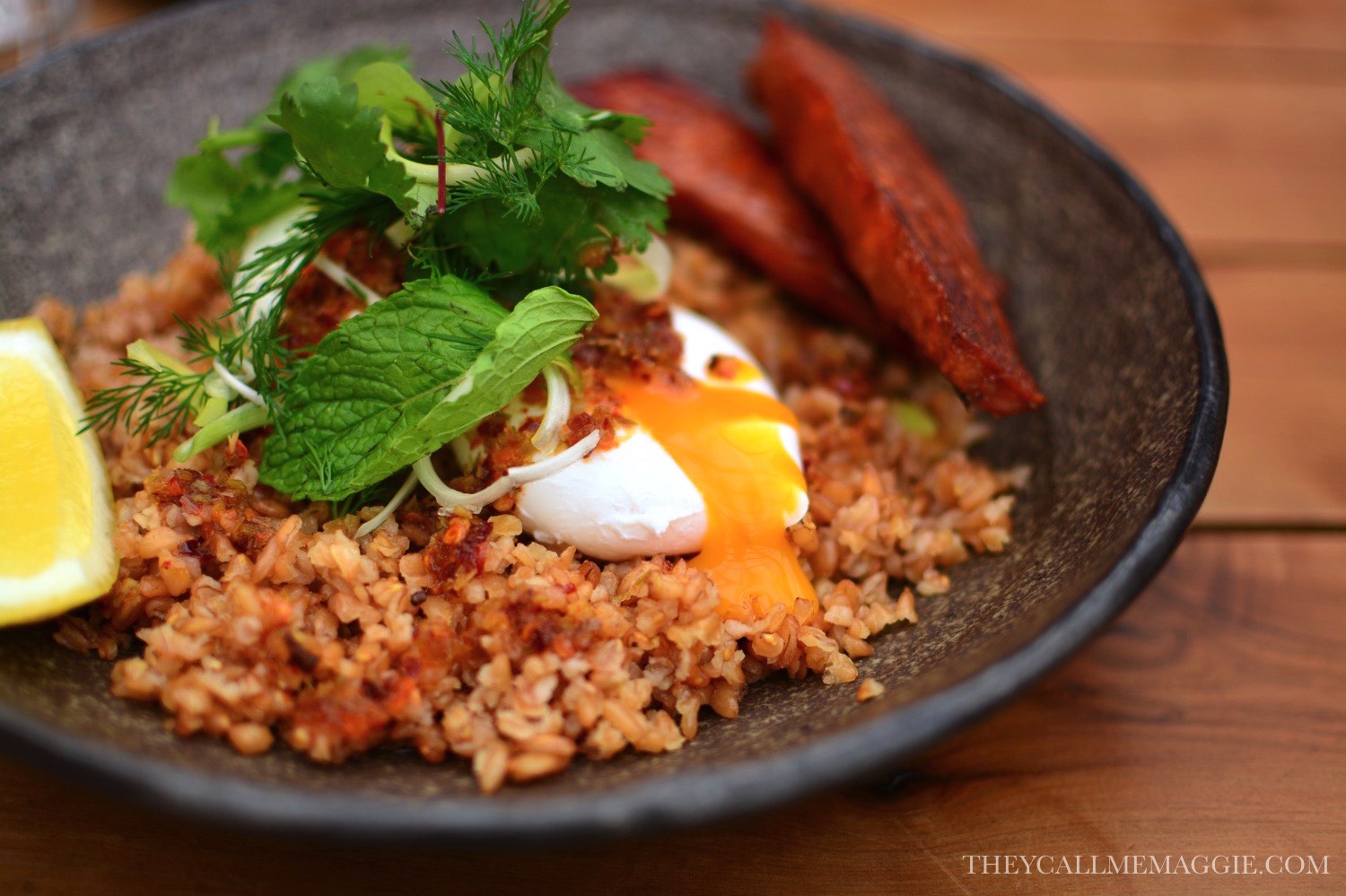 Butcher128
128 Roberts St,
Yarraville, Victoria, 3013.
(03) 9318 0975