RECAP: PICKETT'S DELI LAUNCH
When it comes to Pickett's Deli & Rotisserie, it has Scott Pickett written all over it but not in quite the same way as we know it. Expect the same exceptional quality and great use of produce delivered in his other hatted venues but in the form of food fit for comfort.
The new Victoria Market deli boasts an impressive rotisserie spit, and as the star of the show, the sight of the turning chickens and the wafting aromas are guaranteed to get your taste buds going. The preview does not disappoint, with the actual chicken itself oh so succulent and moist in texture, and sporting plenty of flavour. Their breakfast and all-day menus also feature other tasty morsels; some of which we were treated to during the launch event, and included:
Sardines & smoked tomato on toast
Steak tartare, bottarga & pomme paille
Gnocchi with prawn bolognese
Hand cut chips with chicken & herb salt
Chicken, tarragon & gravy roll
Pork jowl sliders with pineapple salsa
Pickett's soft serve
It goes without saying that a visit to Pickett's Deli would not be complete without an order of something from the rotisserie but the gnocchi, steak tartare and pork jowl sliders are also must-order items. The gnocchi was airy light and the accompanying prawn bolognese possessed a gorgeous punch of flavour. The tartare was silky and tender and its texture contrasted beautifully with the baguette crisps. Having made its appearance at the Queen Vic summer night market series earlier in the year, my taste buds were no stranger to the delight that is the pork jowl burger, featuring a winning combo of succulent pork teamed with crispy crackle, sweet pineapple and slaw and a creamy mayo. Salivating yet? I know I am, and hankering for a return visit to Pickett's Deli and Rotisserie, stat.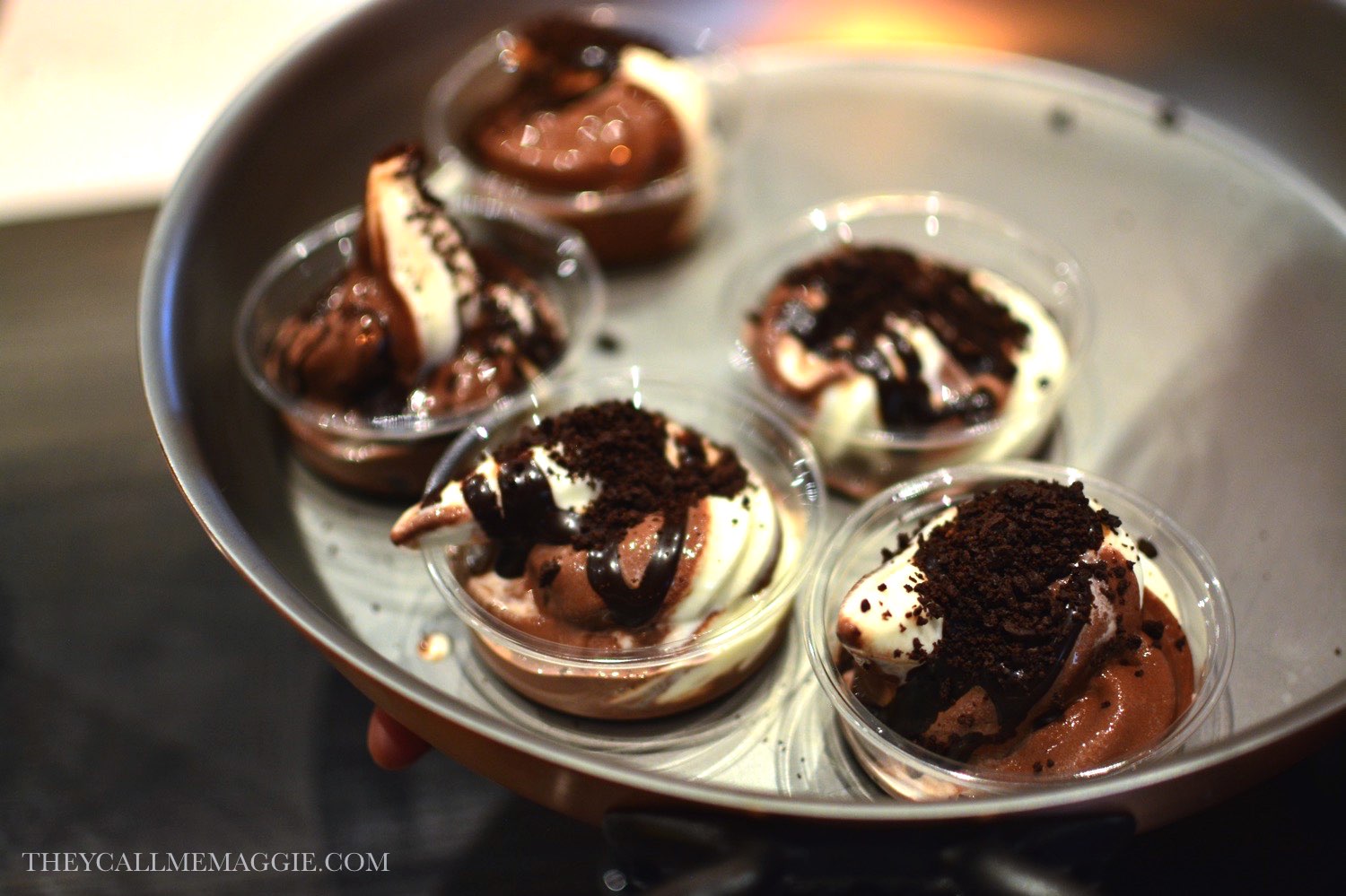 Pickett's Deli & Rotisserie
507 Elizabeth St,
Melbourne, Victoria, 3000.
(03) 9328 3213
Disclosure: I attended the launch as a guest of Pickett's Deli and Reymond Communications. All opinions expressed in this post are based entirely on my experience and observations made during the time of my visit.